---

Services Provided
Individual, Couples, and Family Therapy
We specialize in treating social, emotional, and behavioral disorders related to early childhood trauma. we treat emotional disturbances such as: Major Depressive Disorder, Bipolar and Mood Disorder, Disruptive Behaviors Disorders, Generalized Anxiety Disorders and PTSD (Post Traumatic Stress), and Schizophrenic Spectrum Disorders. We provide consultation and counseling service for parents with children on the Autism Spectrum. We work with adolescents in crisis addressing issues such as self esteem building, juvenile delinquency, and overcoming peer pressure. We work with survivors of sexual abuse, sex offenders (juvenile/adults) and individual suffering with sexual addictions. We provide Couples counseling, focusing on effective communication, overcoming infidelity/cheating, parenting, finances, and issues with intimacy.

---

Group Therapy: (based on consumer need)
Psycho-edcuation and Process groups:
Anger management
Depression and Anxiety
Substance Use
Self Esteem Building
Sexual Offending Behaviors/Sexual Addiction

Consulting Services
Behavioral Health
Special Education Services (ASD Specific)
ASD - Autism Spectrum Disorder

Fee For Service
Individuals, Couples, Groups, Family and Consultation
Mobile Therapy Available Upon Request

Therapist Services
Supervision for LMSW and LCSW
Test Prep Tutoring Services Available upon Request

​Online Counseling Services Available Upon Request
https://doxy.me/thebridge



---

---

Billing
cash, credit, PayPal, or check
out of newtwork
In network with selected providers

We offer discounted rates (Sliding Fee Scale) for individuals with financial difficulties. If you have any questions regarding the Fee For Service Rate, please feel contact me: (267) 206-8762.

Powered by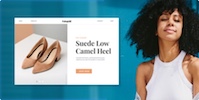 Create your own unique website with customizable templates.