What is Counseling
Counseling is a process of self discovery and growth. It can help you learn and discover things about yourself that you were not aware of before. It can enlighten you and awaken your unconscious mind to new discoveries. It can increase your self awareness, and self confidence in yourself. Counseling can help you to improve your relationships, achieve your professional goals, and assist you in making healthy decisions for you life. Utilizing the Cognitive behavioral approaching, and other evidenced based treatment modalities, my goal is to assist you in building a better life for yourself, and inspiring hope for better tomorrow

Why Bridge of Love II
​Whatever your reasons are for seeking counseling services, Bridge of Love II is committed to helping you resolve any interpersonal issues that you may be experiencing. No one is exempt from experiencing life's problems. At some point in life, we all will face some challenges. What I have learned from my own experiences, is that your coping skills, makes the difference. Unfortunately, not everyone can cope effectively because they lack the proper coping skills. There is hope. At Bridge of Love II LLC, you will receive compassion, care, concern, and non-judgemental support, while learning skills, strategies, and tools to help you cope with your issues. Change can be challenging. But with persistence, commitment and hard work positive change is possible.
Powered by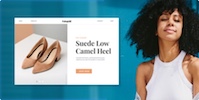 Create your own unique website with customizable templates.