​Bridgette N. Montgomery
MSW LCSW MSNPM CSOTS

​Whatever your reasons are for seeking counseling services, I am here and I am committed to helping you resolve your problems. I often share that no one is exempt from experiencing life's difficulties. At some point in life, we all will face some challenges. What I have learned is that not everyone has proper skills to manage those problems effectively. Seeking support puts you on the right track to identifying ways to properly address those problems. I am the founder and CEO of Bridge of Love II LLC. I am a Clinical Socialworker. My primary treatment modality consists of psychoanalysis, psychodynamic, cognitive-behavioral and person-centered approach. I treat a range of social, emotional and behavioral disturbances. This includes but is not limited t

o depression, anxiety, bipolar and PTSD just to name a few. I serve as an advocate and consultant to parents/caretakers, with children who have Autism Spectrum Disorder. I am a Certified Forensic Specialist. My Forensic Specialty is treating individuals with deviant sexual acting behaviors. My only goal is to encourage, empower, and assist you in becoming a better you. Call today.
Jashawn P. Kelly
​MA, RBT (Not Accepting Clients at this time)

​No one is excluded from the challenges that life may bring. Properly navigating through these challenges can be daunting. I am equipped and dedicated to assisting individuals through this journey. I empower people to overcome the trails that life can take you through. Reaching out and gaining assistance to sail through the course of life can guide you in a greater direction.

My primary treatment modality derives from Cognitive Behavioral Therapy, Applied Behavior Analysis, Psychoanalysis, Psychodynamic, and Person Centered Approach. Some of my specialities include but is not limited too behavior modification, health and wellness, mindfulness, and consulting. I am capable of treating an array of mental health concerns. As a Master of Clinical Counseling, and a Licensed Registered Behavior Tech I consult, provide behavioral support, and behavior management techniques to children dealing with a variety of behavioral problems related to ADHD, ASD, ODD, Conduct and Impulse Control disorder, etc.

Life can bring many challenges but proper support can bring about progress and change. It is my passion and desire to aide those whom want and need my help.
Powered by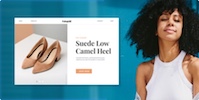 Create your own unique website with customizable templates.